Authorization of photogrammetric flights
In order to request an authorization for a photogrammetric flight, you must fill this application form, attach the flight plan on the corresponding 1:50.000 National Topographic map sheet and send these documents to rcc@fomento.es.
The Registro Central de Cartografía (National Register of Cartography) checks if there is a restricted o prohibited flight area on the flight plan. Then, the file is sent to the Centro Cartográfico y Fotográfico del Ejército del Aire (Air Force Cartographic and Photographic Centre), where the authorization is approved, when applicable, and the petitioner is informed.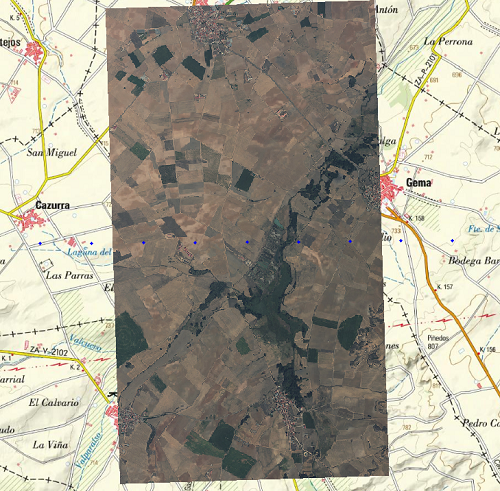 More information
C/ General Ibáñez de Ibero, 3. 28003 – Madrid
Photogrammetric flight
Application form
Telephone number
+34 91 597 9417
email::
rcc@fomento.es